Rumah Cerdas Iron Man dengan Google Home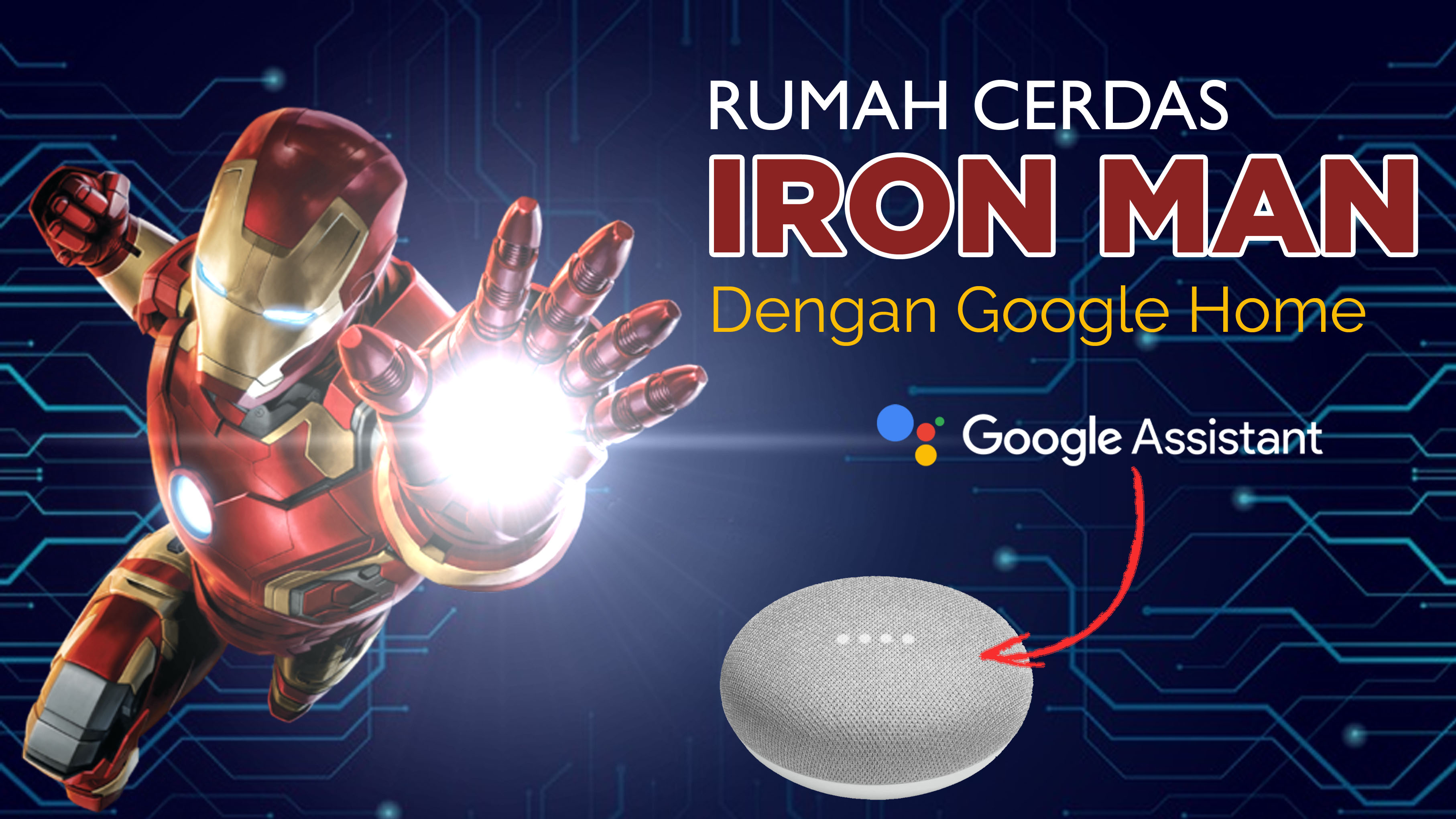 Banyak orang yang membayangkan dan menginginkan sebuah teknologi seperti pada film Iron Man dimana Tony bisa berbicara dengan rumahnya sendiri dan memberi perintah seperti menyalakan lampu, menutup pintu dan masih banyak lagi dan sepertinya sekarang sudah terwujud dengan adanya Google Home. Google Home sendiri adalah sebuah device atau gadget sebuah speaker tetapi Google Home bukan speaker biasa seperti pada umumnya, melainkan sebuah smart speaker yang terkoneksi dengan Google, Google Home sendiri bisa disebut sebagai asisten canggih dimana kita bisa memberi perintah seperti Tony di film Iron man.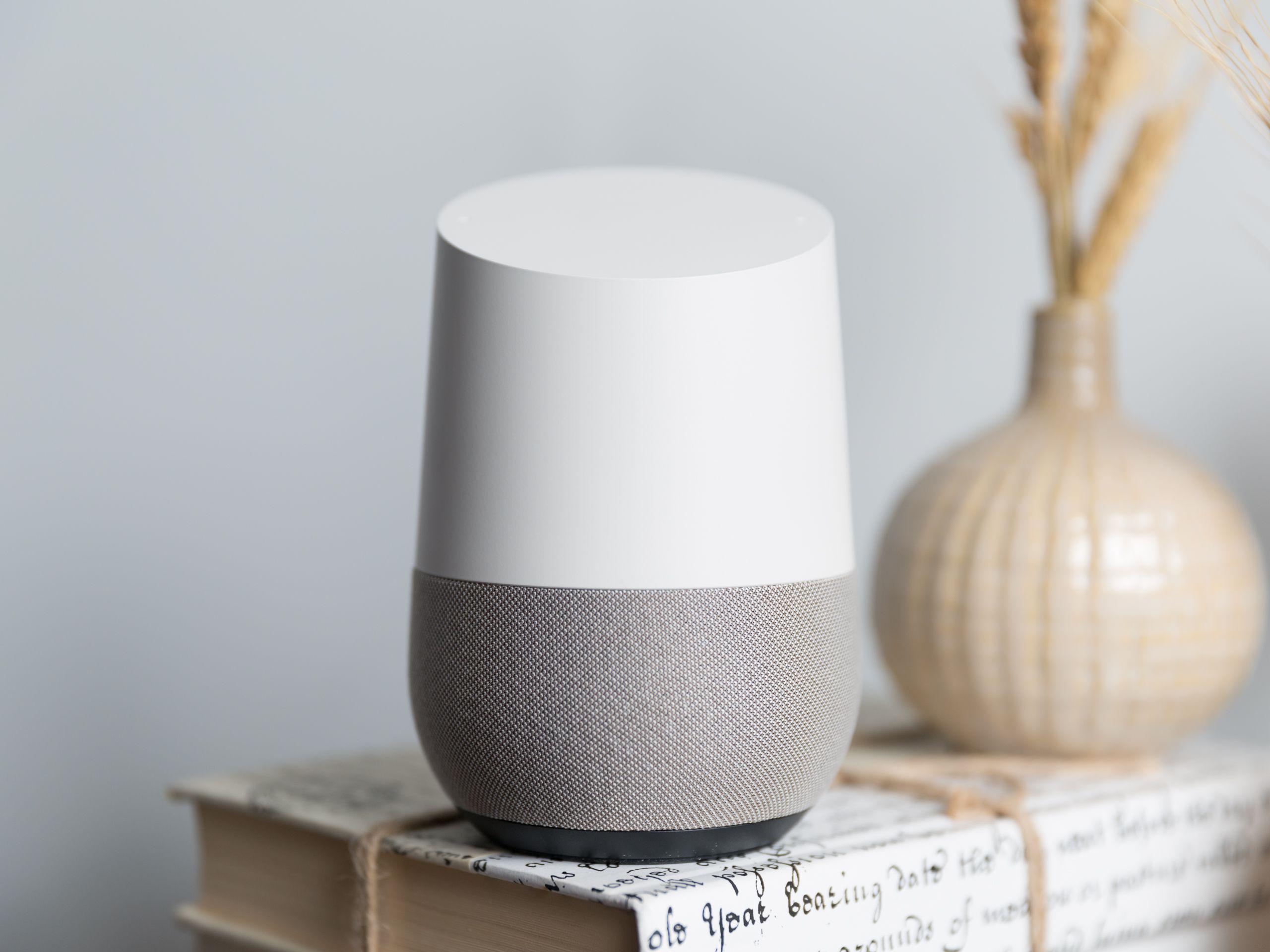 Fitur yang ditawarkan oleh Google Home sendiri yaitu bisa memberitahu jadwal, menyalakan alarm, menyalakan lampu, play musik, menanyakan restoran terdekat asalkan kita menghubungkan Google Home dengan google account kita dan masih banyak lagi fitur yang ditawarkan oleh Google Home ini.
Agar bisa digunakan, pertama kali kita harus menginstal aplikasi Google Home pada smartphone kita dan akan dipandu seperti menginstal aplikasi biasa pada umumnya. Kita tinggal berbicara "Ok Google", "Hi Google", dan "Ok Bubu" ke Google Home.
Jika kita bosan kita bisa bertanya dan dia akan memberikan cara atau solusi agar kita tidak bosan, kemudian membuat lelucon, bertanya tentang matematika Google Home sepertinya akan selalu berhasil menjawabnya asalkan kita benar mengucapkan kata perkatanya. Google Home sendiri bisa digunakan secara personal maupun digunakan oleh banyak user dalam satu rumah atau kantor.
Kontrol Smart Bulb dengan Google Home
Komponen yang dibutuhkan:
Google Home, klik di sini
TP-Link Smart Bulb, klik di sini
Google Home App
Kasa App
Langkah Setup Google Home:
Pastikan aplikasi Home telah terinstal di smartphone kalian, jika belum kalian bisa mendownloadnya di Google Play Store.
Buka aplikasi Home di Smartphone kalian, lalu klik "tambah".

Klik siapkan perangkat

Pilih siapkan perangkat baru

Lalu ikuti langkah setup yang di intruksikan di aplikasi Home.
Kontrol Smart Bulb dengan Google Home
Kalian bisa ikuti langkah-langkah untuk mengkoneksikan smart bulb kalian dengan Google Home dibawah ini:
https://www.tp-link.com/us/support /faq/1534/
Bagaimana Cara Mengontrol Lampu dengan Suara?
"Ok Google, turn on the (nama perangkat kalian)"
Contoh : Ok google, turn on the lamp.
"Ok Google, Set Brightness of (nama perangkat kalian) to (tingkat cahaya)"
Contoh : Ok Google Set Brightness of lamp to 25%.
Refrensi perintah suara kalian bisa lihat di link berikut:
https://www.tp-link.com/us/support/faq/1558/
Selamat Mencoba!!!
---