Rundown Genuino Day 2016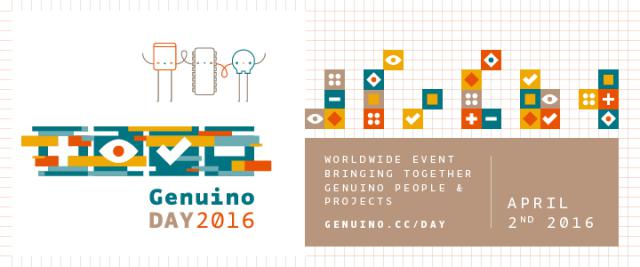 Hi there !!
It's been a year ago that we held Arduino Day 2015 at Surabaya – Indonesia ...
There is no doubt how Arduino / Genuino product affecting in every side of humanity without we realize. For your additional information, Arduino is a term that using inside of USA, and for the outside of USA will be using Genuino.
Base on that, we're very exciting to celebrating Genuino Day 2016 (2 April 2016) !!
Agenda :
Date :
Saturday, April 2nd, 2016
Venue :
Komplek Ruko Manyar Megah Indah (RMI) Blok I – 21
Jl. Ngagel Jaya Selatan – Surabaya
Indonesia.
Time :
08.00 – 17.00 (UTC +07:00) / local time.
Activities :
Workshop
We like to share all about Genuino, the workshop is open for public.

Terms and conditions:

Start from 09.00 – 12.00 (UTC +07:00) / local time ( session I ) and 13.00 – 16.00 (UTC +07:00) / local time ( session II )
Total participants maximum 15 people
Require to bring a laptop


Cause of limited seat, kindly register yourself as soon as possible by send email to : customerservice@digiwarestore.com (Subject : Genuino Day 2016 Registration).
Show & Tell
We want to share about our project / product that using Genuino with e-health IoT concept.
This activity will be recorded and uploaded to our Youtube channel.
Demo
There will be a several Arduino / Genuino application that visitors can be see, discuss it or maybe modified it.
So ... What are you waiting for ?! Come and share with US !!!